회사소개
회사소개
세미고는 자동차부품의 특화된 온라인플랫폼 비즈니스를 운영중인 회사입니다.
Semigo is specialized in supplying automotive sensors and electronics parts for Korean car such as Hyundai/Kia, GM Chevrolet, Renault Samsung, Ssangyong. We are supplying above indicated auto parts mainly to U.S. now and planing to extend our business globally.
Additionally, we are developing online platform business too.
We are a service provider of Korea auto parts information : www.koreapartsinfo.com
You can check detailed photos, manufacturer name, origin, weight, etc.
Your visit and subscription are always welcome.
업태 및 제품구분
업태 및 제품구분
업태
무역
관련차종
승용차, 상용차
제품구분
일반 및 재제조부품
기본정보
기본정보
설립년도

2019

종업원수

2

R&D 직원수

0
전년도 매출액(원)

₩ 240,000,000

전년도 수출액(US$)

US$ 220,000,000

특허 및 인증서

-
해외지점

해외 생산공장 : -
해외 사무소 : -

주요고객비중 국내 ( 0% )

-

주요고객비중 해외 ( 100% )

Abdula Mohammad, Mazin Trade
제품세부정보
제품세부정보
Universal EFI fuel pump
Fine quality EFI fuel pump for Hyundai, Kia, GM, Toyota cars. High performance fuel pump at reasonal price. Manufactured by OEM factory.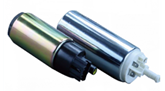 Auto transmission related parts
Original sensors and electronic parts related with Auto transmission such as inhibitor switch, solenoid valve, speed sensor, harness for After service.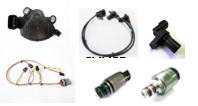 Engine related sensor and electronic parts
Original engine related sensors and electronic parts such as oil control valve, purge control valve, ignition coil, mass air flow sensor, crankshaft sensor, camshaft sensor, knock sensor, map sensor, temperature sensor for After service.