세일단조(주)

SEIL FORGING CO., LTD

회사소개
회사소개
Seil forging Co., Ltd is an automotive, agricultural parts manufacturer specialized in hot forging since 2000 and precise processing since its establishment in 2007.
We focused on becoming a company that is loved by customers and continues to grow and develop with the management policy ´customer-centered company through quality innovation´ and ´Innovative corporation with productivity and cost reduction.´
업태 및 제품구분
업태 및 제품구분
업태
승용차(OEM(공급단계: 예 Tier-1, Tier-2))
관련차종
완성차
제품구분
제조
기본정보
기본정보
설립년도

2000

종업원수

81

R&D 직원수

6
전년도 매출액(원)

₩ 33,700,000,000

전년도 수출액(US$)

US$ 0

특허 및 인증서

IATF 16949 ISO 14001
해외지점

해외 생산공장 : -
해외 사무소 : -

주요고객비중 국내 ( 80% )

-

주요고객비중 해외 ( 20% )

-
제품세부정보
제품세부정보
Hub bearing unit
F.Hub bearing unit is an important part of a car´s wheel assembly. We have completed the development of all domestic production vehicles and supplied them to domestic and foreign parts distributors.
(CAPA : 500,000ea/month)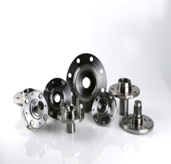 Inner & Outer ball bearing
parts reffering to the inner&outer wheels of ball bearing, taper bearing used in various forms throughout the industry. We produce in form of Forging-Rolling-Machining and supply them global bearing manufacturers such as Sheffler and Iljin.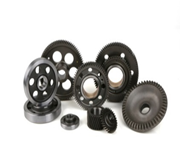 Taper bearing
A core component of motor vehicles, engine for heavy equipment and transmissions. We supply it to our mother company, Seil Industrial.