대홍코스텍(주)

Daehong Kostech Co., Ltd.

회사소개
회사소개
Daehong Kostech Co.,Ltd. Provides various high-precision, high-quality steel
materials and solves your problems with materials by the products with accurate
thickness and hardness.
The only rolled steel provider in Daegu area with 30 years of tradition, Daehong Kostech Co.,Ltd is equipped with all equipment necessary to manufacture high-quality steel products, such as rolling, slitting, shearing, qt heat treatment line and directly procides clients with a small amout of various types of high-precision steel materials as well as production on a small to large scale.
업태 및 제품구분
업태 및 제품구분
업태
제조(OEM(공급단계: 예 Tier-1, Tier-2))
관련차종
승용차, 미래차(전기/수소/자율주행등)
제품구분
소재 및 케미칼
기본정보
기본정보
설립년도

1992

종업원수

35

R&D 직원수

2
전년도 매출액(원)

₩ 23,004,000,000

전년도 수출액(US$)

US$ 100,000,000

특허 및 인증서

ISO9001, ISO14001
해외지점

해외 생산공장 : -
해외 사무소 : India (bengaluru)

주요고객비중 국내 ( 85% )

-

주요고객비중 해외 ( 15% )

-
제품세부정보
제품세부정보
SPCC(CR/ Cold Rolled Steel Coils)
VCM Yoke for HDD of PC
Automatic transmission plate for automobiles (SPCC 1/2H, 1/4H)
Compressor gas valve plate for air conditioners and refrigerators
Hardened steel for door locks (1/8H, 1/4H, 1/2H, H)
Slides for furniture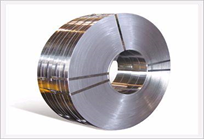 GI/GA(Galvanized Steel Coils/Galvannealed Steel Coils)
It is covered with zinc coating on its surface after dipping cold rolled or hot rolled steel plates and has thick layers of zinc coating and excellent in corrosion resistanec.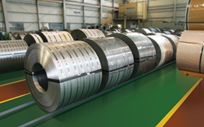 Special Steel, Stainness, Aluminum steel
Special steel (high tensile, high carbon, stainless and aluminium steel