회사소개
회사소개
DREW C&C IS THE LEADING EXPORTER TO DEAL WITH ALL KINDS OF SPARE PARTS FOR "HYUNDAI","KIA" AND "DAEWOO" VEHICLES WHICH HAVE BEEN EXPORTING TO OVER 20COUNTIRES IN THE WORLD.

BYEOND THE " KOREAN MADE " CAR, DREW C&C CAN SUPPLY THE MAIN RUNNING ITEMS FOR JAPANSE , U.S.A, EUROPEAN MADE CAR FROM THE ESTEEMED MANFACTUERS.

DREW C &C SUPPLY THE AUTO PARTS WITH GENUINE & O.E.M & NON- GENUINE PARTS AS PER BUYER REQUIREMENT WITH VERY REASONBLE PRICE.
업태 및 제품구분
업태 및 제품구분
업태
무역
관련차종
승용차, 상용차
제품구분
일반 및 재제조부품
기본정보
기본정보
설립년도

1998

종업원수

9

R&D 직원수

0
전년도 매출액(원)

₩ 10,300,000,000

전년도 수출액(US$)

US$ 9,000,000,000

특허 및 인증서

-
해외지점

해외 생산공장 : -
해외 사무소 : -

주요고객비중 국내 ( 0% )

-

주요고객비중 해외 ( 100% )

SAUDI ARABIA, U.A.E , JORDAN
제품세부정보
제품세부정보
GASKET
A gasket is a mechanical seal which fills the space
between two or more mating surfaces, generally
to prevent leakage from or into the joined
objects while under compression.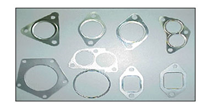 BRAKE PADS
Brake pads are a component of disc brakes used in automotive and other applications. Brake pads are composed of steel backing plates with friction material bound to the surface that faces the disc brake rotor.

BEARING
Bearing makes the wheels turn smoothly by reducing resistance, when the wheels rotate, and transfer the weight of a car to the wheels.