회사소개
회사소개
We have been engaged in our business since 1991 and supplied automotive air-conditioning and heating system parts of Hyundai, Kia motors for aftermarket use. As the specialist of A/C parts, we mainly deal with HANON SYSTEMS, DOOWON and have all kinds of A/C products as well as many stocks. Based on these capabilities, we have satisfied customers' needs in Price, Quality and on-time Delivery since the beginning.
Currently, we export A/C parts to more than 20 countries and wish to broaden our boundary by offering our good service.
업태 및 제품구분
업태 및 제품구분
업태
제조(OEM(공급단계: 예 Tier-1, Tier-2))
관련차종
승용차
제품구분
완성차
기본정보
기본정보
설립년도

1991

종업원수

9

R&D 직원수

0
전년도 매출액(원)

₩ 9,000,000,000

전년도 수출액(US$)

US$ 4,700,000,000

특허 및 인증서

ISO 9001, ISO 14001
해외지점

해외 생산공장 : -
해외 사무소 : -

주요고객비중 국내 ( 80% )

0

주요고객비중 해외 ( 20% )
제품세부정보
제품세부정보
Compressor
The compressor is a key component of air-conditioning system and functions like the heart of a person. It is operated by force originating from the vehicle engine, and repeats a cycle of inhalation, compression and circulation of the refrigerant.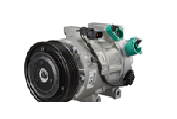 Radiator
Radiator is a device, which is used to cool the engine through heat exchanging processes between the coolant and atmosphere in which, extra fans are applied to accelerate the heat exchanging process.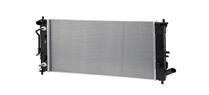 Condensor
Located front side of the vehicle´s engine room, the purpose of condensor is to transform the refrigerant that has been transferred to the compressors after its heat exchanging process with the air has been completed.