바이오라이트(주)

BIOLIGHT CO., LTD.

회사소개
회사소개
We are a Halogen bulb maunufacturer engaged in various application for automotive components. With 30 years of technical know-how and experiences.
BIOLIGHT is to overcome the changes in the global marekt, take advantage of the crisis and make bold investments in facilities.
As a result Customer satsifactin has been realized with higer quality products. It has gained recognition for its trust and reputation in the global market.
Every product that is produced by BIOLIGHT, Quality is strictly controlled by automated computer control systems.
To ensure that all executives and employees are satisfied with their customer, " Do not accept!/Build!/Ship! A defects." under the slogan of I ´m performing my duties.
업태 및 제품구분
업태 및 제품구분
업태
제조
관련차종
미래차(전기/수소/자율주행등)
제품구분
일반 및 재제조부품, 액세서리
기본정보
기본정보
설립년도

1993

종업원수

53

R&D 직원수

3
전년도 매출액(원)

₩ 5,519,882,000

전년도 수출액(US$)

US$ 2,560,000,000

특허 및 인증서

ISO/TS 16949, ISO 14001
해외지점

해외 생산공장 :
해외 사무소 :

주요고객비중 국내 ( 30% )

Hyundai, Kia, Ssangyong

주요고객비중 해외 ( 70% )

Hella, Bosch
제품세부정보
제품세부정보
Halogen bulb
Prouviding up to 150% more intensity of radiation on the road
Optimized for winter lighting conditions with optimized performanced, and by enabling the driver to see further and react faster.
Product Specification
Voltage : 12V
Watt : 55W
Kelvin : 4300K
Lumen : 1360 ±10%
Lifetime : OVER THAN 1,300 HOUR
Applicable part : FOG LAMP, LOW BEAM, HIGH BEAM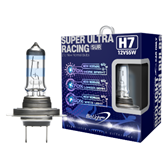 HID D1S/D2S/D3S/D4S
Xenon bulbs use gases different from halogen bulbs, making them brighter and more visible than conventional halogen bulbs.
BIOLIGHTKM´s HID bulb has a lifespan of 3000 hours and energy efficiency through lower demand power than halogen bulbs
Product Specification
Voltage : 85V
Watt : 35W
Kelvin : 4300K, 5000K, 6000K, 8000K
Applicable part : LOW BEAM, HIGH BEAM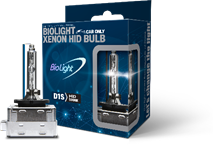 LED for automotive
The light of the future that illuminates the darkness.
The most functional bulb in existence.
Many vehicles are now being replaced with lead bulbs from conventional bulbs.
Clear light to indicate the position of the vehicle in adverse weather conditions when visibility ahead is difficult wide range of peripheral vision correct bulb for safe driving.
Product Specification
Voltage : 12V
Watt : 30W
Kelvin : 6000K
Applicable part : Replacement For H11/H8/H9(LOW BEAM, HIGH BEAM)