(주)경남사

KYOUNG NAM CO., LTD

회사소개
회사소개
Kyoung Nam is the first agent of Hanon systems (HCC) in the world since 2002.
Based on Honesty and Customer trust, Kyoung Nam is persisted longevity company as a OEM air conditioning parts distributor in Korea.
업태 및 제품구분
업태 및 제품구분
업태
유통
관련차종
승용차, 상용차, 미래차(전기/수소/자율주행등)
제품구분
타이어
기본정보
기본정보
전년도 매출액(원)

₩ 0

전년도 수출액(US$)

US$ 0

특허 및 인증서

ISO/TS 16949 : 2009
해외지점

해외 생산공장 :
해외 사무소 :

주요고객비중 국내 ( 0% )

0

주요고객비중 해외 ( % )
제품세부정보
제품세부정보
COMPRESSOR
The compressor is a key component of air-conditioning system and functions like the heart of a person. It is operated by force originating from the vehicle engine, and repeats a cycle of inhalation, compression and circulation of the refrigerant. It compresses low-pressure and low-temperature gas from the evaporator, converts it into high-pressure gas and relays it to the condenser.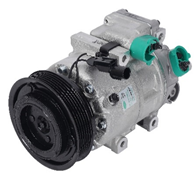 CONDENSER
Located at the very front of an auto engine compartment, the condenser cools and converts the heated and high-pressure refrigerant received from the compressor into a liquid form. The condenser can be installed separately or integrated into a cooling module with the radiator.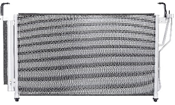 RADIATOR
The radiator is necessary to regulate engine temperature through a heat exchange process involving refrigerant and air flow. The coolant helps to cool the automobile engine by absorbing the heat generated by its operation. The heated refrigerant is cooled by being passed through the radiator before being returned the engine block to help maintain its proper operational temperature.