회사소개
회사소개
Since its establishment in 2001, MOTREX Co. Ltd. has been endeavoring for In-Vehicle Infotainment (IVI) development started with vehicle components business and currently supplies various automotive IT products to Domestic/Overseas automakers.

MOTREX will continue to make efforts to become a leading company of smart car industry represented by connected and autonomous cars R&D by expanding business to ADAS(Advanced Driver Assistance System), Telematics based on business experiences in AVN(Audio Video Navigation), AVNT(Audio Video Navigation Telematics), and RSE(Rear Seat Entertainment) etc.
업태 및 제품구분
업태 및 제품구분
업태
제조
관련차종
승용차, 미래차(전기/수소/자율주행등)
제품구분
완성차
기본정보
기본정보
설립년도

2001

종업원수

350

R&D 직원수

117
전년도 매출액(원)

₩ 133,000,000,000

전년도 수출액(US$)

US$ 115,000,000,000

특허 및 인증서

ISO9001 / IATF16949:2016
해외지점

해외 생산공장 :
해외 사무소 : Vietnam, China, U.S.A and 8 countries.

주요고객비중 국내 ( 2% )

0

주요고객비중 해외 ( 98% )

Global HKMC (USA, CHILE etc.)
제품세부정보
제품세부정보
RSE(Rear Seat Entertainment)
The RSE system, which provides entertainment
(video, music, VOD, etc.) services to passengers on the move, is growing rapidly in response to the recent demand for service upgrades of transportation vehicle. MOTREX is already supplying the products not only for passenger cars, but also for express buses and trains. And we´re developing related content like embedded games for our customers.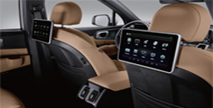 HUD(Head Up Display)
By displaying the information such as navigation, messages, and phone reception on the front glass through the smartphone interlocking as well as the driving condition of the vehicle, safe driving information, it minimizes driver´s divergence and improves driving convenience.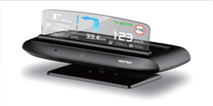 DSM(Driver Status Monitoring)
The infrared camera installed inside the vehicle analyzed the movement of the user´s eyes and changes in the facial muscles, and when such change is not normal state, it alerts the driver by warning sound or vibration to prevent accidents caused by drowsiness, and it automatically reports to 119 if necessary.